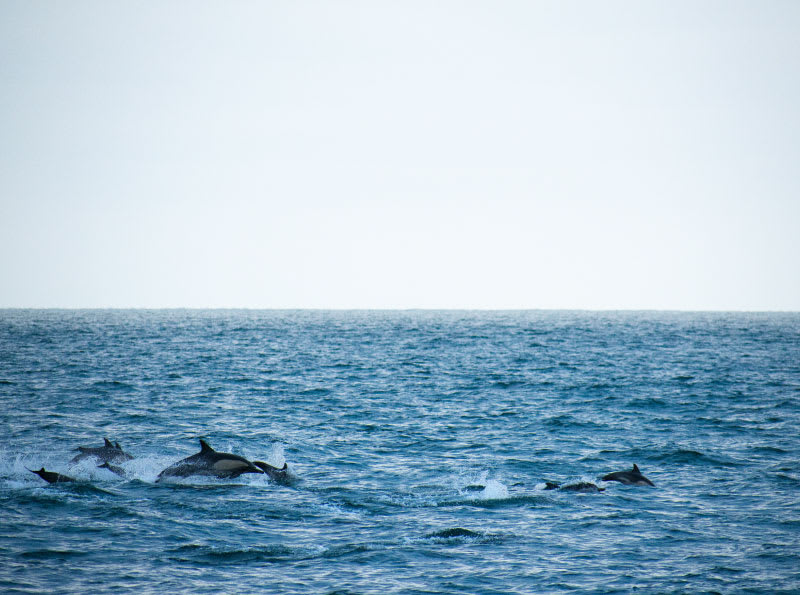 Monarch Bay is a beautiful beach community on the border of Dana Point and Laguna Beach. There are 214 custom homes in Monarch Bay that are protected by a 24-hour gate guard (shout out to Reuben). The neighborhood boasts exclusive beach access with a newly remodeled beach club. Numerous Monarch Bay homes for sale have extraordinary views of Salt Creek Beach and Monarch Bay. The neighborhood is a peaceful place with kind neighbors. My mother has lived in Monarch Bay for eight years, and they have been filled with wonderful memories for our family. It has been a source of rest and healing for our family as well as a place of joy. There have been countless beach days spent with friends and family where time becomes irrelevant. Many mornings have started with walks to Salt Creek, and days ended with sunset viewings on the beach club's lawn. Monarch Bay is truly a special place to call home.
The Monarch Bay Beach Club hosts numerous community events throughout the year, such as movie nights, volleyball tournaments, mixers, Easter egg hunts, and more. The Fourth of July is a special time in Monarch Bay. In the morning, there is a parade where an old fire engine drives through the neighborhood, followed by decorated golf carts and kids on their bicycles. After the parade, the community makes its way down to the beach and spends several hours there. After dinner, the neighborhood gathers at the beach club for a firework show that is put on by the Three Arch Bay community.
Homeowners in Monarch Bay are partial owners of the beach club and receive exclusive discounts at the beach club and the Monarch Beach Resort. Residents receive a 50% discount on their dinner tab during the weekdays and 30% on weekends from April 1st to September 30th. This changes to 50% off every day of the week between October and March. The beach club offers complimentary towels, umbrellas, and bonfire pits for residents. Residents also receive special rates at the Monarch Beach Resort's golf course and restaurants.
Monarch Bay is situated in an excellent location for a few reasons. First, it is within walking distance of Orange County's best beaches. Second, the great restaurants, coves, and art galleries of Laguna Beach are a few minutes north, and Dana Point Harbor is a short drive south. Finally, the neighborhood sits at the end of Crown Valley Parkway, which will take you right to Laguna Niguel, Laguna Hills, and Mission Viejo. The neighborhood is also conveniently located across the street from Gelson's and a Starbucks. It is also a short distance from Ocean Ranch shopping center, which is home to Trader Joe's, Ralphs, Cinepolis, and numerous restaurants.
Monarch Bay Land Situation
Historically, the homeowners of Monarch Bay have not owned the land under their homes. Instead, the Moulton family owned the land and for decades each individual Homeowner made lease payments to them. In 2020, however, the land leases expire, and homeowners are required to purchase their land. There was an opportunity to buy the ground in 2012 and again in 2016 and some Homeowners did so. There are still many Homeowners left who must close on the purchase of their land by either July 1st, 2020, or December 31st, 2020. If December 31st is chosen, the Homeowner must deliver into escrow their monthly lease payment on June 29th, 2020, for July through December.
The land value for each lot in Monarch Bay was determined by two appraisers: one representing the Moulton family and the other representing the Monarch Bay community. A third, neutral party appraiser was used in situations where the first two appraisals were not within 10% of each other. The appraisal numbers were completed in July 2019. An agreement was reached between the Monarch Bay community and the Moultons where the land will be purchased for 65% of the appraised value.
The land situation has been a deterrent for those looking at Monarch Bay homes for sale in the past. Now that the land sale is almost complete and the appraisal numbers are out, the neighborhood is starting to see much more interest from homebuyers.
Although the land sale has caused quite a stir in the neighborhood over the last few years, it will finally settle by the end of 2020. Monarch Bay is a unique neighborhood that requires special care when walking through the buying and selling process. The Jerri Davis Group has the experience to assist you in that delicate process.
If you are interested in Monarch Bay homes for sale or you are considering placing your Monarch Bay home on the market, then please fill out the "Contact Us" box below. We will reach out to you promptly.