With its vibrant culture and friendly atmosphere, San Juan Capistrano is a welcoming oasis for travelers and residents alike. Hugging the Pacific Coast, the mid-size town is located between Los Angeles and San Diego.

Officially established as a city in 1961, San Juan Capistrano carries a diverse history. Originally inhabited by a local Native American tribe, a catholic mission sprang up in the area nearly two centuries ago. Today, the mission is called "Mission San Juan Capistrano" or "Jewel of the California Missions." The famous mission serves as a monument to its time and attracts hundreds of thousands of visitors each year.

Today, tourists and locals alike can enjoy all the enchanting experiences this bustling city has to offer. There are captivating live theatre performances, local museums, and historical sites to tour, and beautiful nature parks to explore. If you love the great outdoors and soaking up the history, you won't want to miss the stories this unique town has to tell you.

With its gorgeous Spanish Colonial architecture and numerous sunny days, it's a fantastic place to enjoy a refreshing vacation or discover your future dream home. With a large selection of dining, entertainment, and shopping options, you'll be amazed by the innovative family-owned businesses and boutiques to be discovered. Here, there's a plethora of unique treasures, great gift ideas, and a variety of practical services to discover.


Buy My Bikes
Biking is a great way to exercise and explore the neighborhood this fall season, and a perfect chance for you and your family to do something fun together. The locally owned Buy My Bikes carries an exciting and diverse assortment of bikes. Open seven days a week, professional and friendly staff will be able to answer any questions you may have and help you on your quest to find the bike right for you. Whether it's cycling down Main Street at sunset or biking through the trails in the woods, this is a great way to work out and bask in the natural beauty of Southern California.
Fantasy Floral Designs
Whether you're planning flower arrangements for your fairytale wedding or purchasing a bouquet for your friend's upcoming birthday, Fantasy Floral Designs has it all. Here, you can find everything from extravagant bouquets to more modest ones. With many different flowers and an array of vibrant colors, there are plenty of selections to be had in this shop.

These professional florists are a mother and daughter team with years of experience, focusing heavily on the exciting time of newly engaged couples. They will happily answer any questions you may have and work with the bride to create the perfect bouquet for the special day. From gorgeous sunflowers to delicate baby's breath, these mesmerizing bouquets will add magic to your momentous occasion.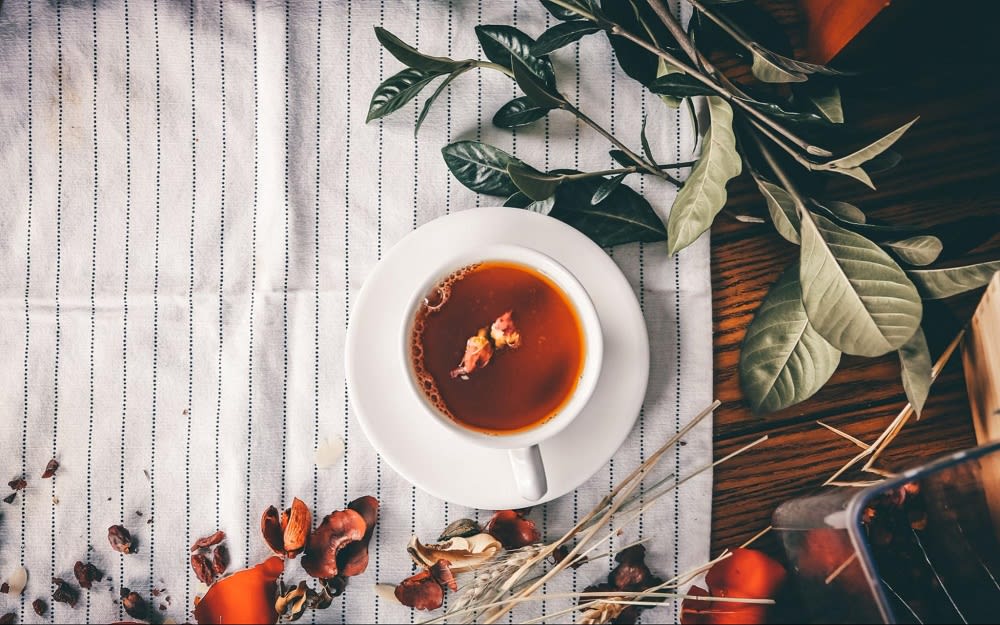 The Tea House on Los Rios
At The Tea House on Los Rios, you and your friends will be greeted by the warm and welcoming staff while enjoying a cup of tea. Come for the enchanting atmosphere. Stay for the delicious scones.

There are a variety of high-quality loose leaf teas to choose from, including blackberry bramble, English breakfast, mango, and more. The founders of this family-owned business wished to share their passion for tea, and create a quiet and enjoyable experience for guests of all ages. If their raving reviews are any indication, this beautiful tea house has accomplished their intention. Step inside to escape the hustle and bustle for a bit, enjoy a soothing cup of tea, and connect with friends and family.

The tea house is open Tuesday to Friday from 11 am to 5 pm. On the weekends, from 9:30 am to 5 pm.
Ortega Animal Center
Offering everything from veterinarian services to boarding options for pets when owners travel on vacation, Ortega Animal Center is there for all of your animal-related needs. The highly experienced and professional staff offer a high standard of care for pets, including checkups, grooming, and more. Your animals can enjoy the playgroup, animal hotel, and the "fairy tails" salon experience. Ortega has received rave reviews and won multiple awards for its stellar service, so you can trust that your beloved pet is in good hands.
Tim Is Making Great Coffee
The name speaks for itself at Tim Is Making Great Coffee. Tucked inside a Spanish Revival facade, this one-of-a-kind coffee shop is a quirky, relaxed staple in any San Juan Capistrano resident's daily routine. When you stop in, you owe it to yourself to try Tim's World Famous Dirty Chai, a dash of spice and a kick of espresso that's perfect to start your day. Of course, there are numerous other must-tries on the menu, such as Tim's Vietnamese coffee — hot or iced — and coffee shop favorites like flat whites, doppios, cappuccinos.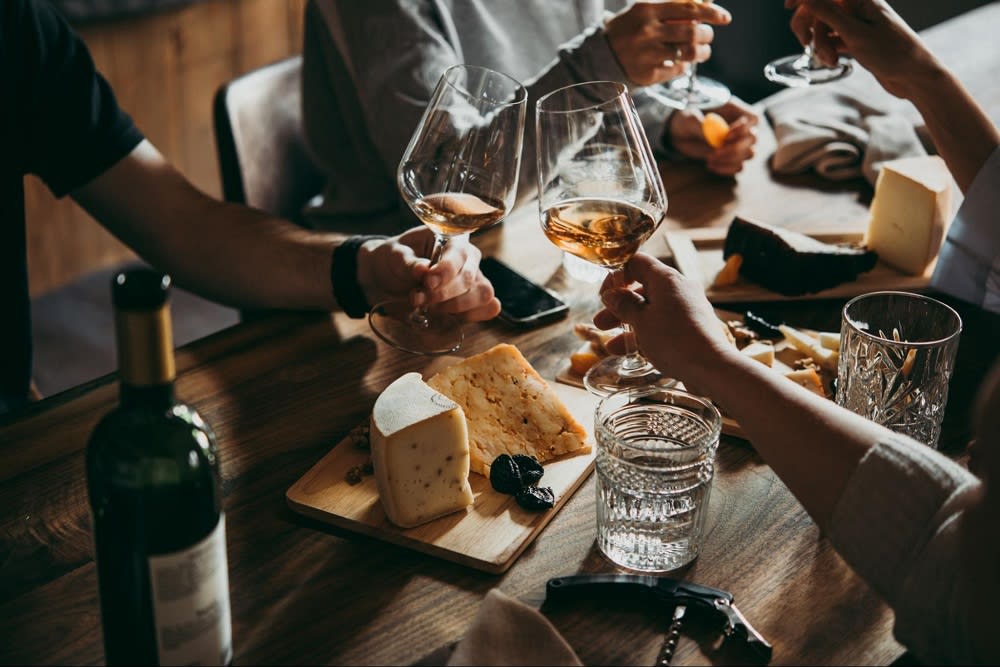 Five Vines Wine Bar
For a glass of wine in San Juan Capistrano, look no further than Five Vines Wine Bar. Boasting a boutique selection of wines and a homegrown atmosphere, this family-owned wine tasting destination is one you don't want to miss. Five Vines Wine Bar originated from a desire to create an unfussy gathering spot where locals could relax with a glass of wine and fantastic company, and with happy hours, a dazzling food menu, and plenty of indoor and outdoor seating, it has achieved just that.
Hidden House Coffee
Overflowing with personality — and perfectly crafted cups of coffee! — is Hidden House Coffee on Los Rios Street. This veteran-owned coffee shop is devoted to providing fresh, flavorful coffee sourced from the world's leading coffee farmers.

Hidden House Coffee takes a hands-on approach to each cup, being involved every step of the way, from meeting the farmers to in-house roasting to brewing. This coffee house provides an unbeatable selection of coffee drinks, coffee beans, and bakery items in a shaded abode with an artsy, energetic atmosphere.
Lisa Renee Photography
With the change in season in full swing, now is the perfect opportunity to produce beautiful, updated family pictures. With over 25 years of experience, Lisa Renee Photography specializes in taking crisp, clear photos of babies, children, graduates, weddings, and more.

Lisa is a photographer who is willing to work with you individually, and seeks to create a high-quality, stress-free experience for her clients, claiming she wants everyone to "look and feel like a celebrity". She strives to make her photo sessions as peaceful as they are professional, and create gorgeous images people will treasure for years to come.

Interested in learning more about family-owned businesses or for San Juan Capistrano real estate? Please feel free to contact us, as our team would love to show you real estate and San Juan Capistrano condos for sale.