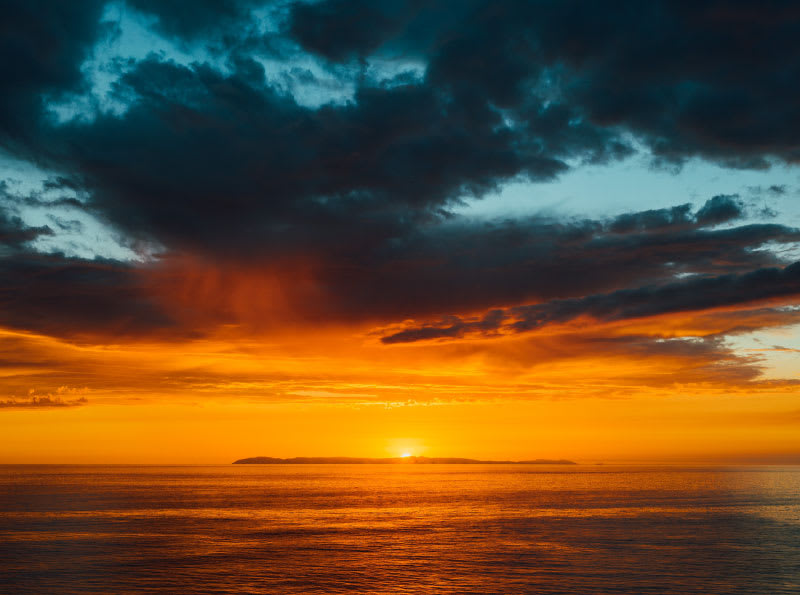 Niguel Shores is a gated beach community in Dana Point with an exclusive access point to Strands, which is one of Orange County's best beaches. It is one of the most desirable neighborhoods in Dana Point because of its proximity to Strands and Salt Creek beaches, the Links Golf course, and many Niguel Shores homes for sale that offer breathtaking ocean views. There are two sides to the Niguel Shores community that are divided by Coast Highway but are connected through a bridge. Niguel Shores includes a $3 million community center, tennis courts, a swimming pool, a private parking lot for Strands beach, and a park overlooking the ocean. The community also recently celebrated its 50th anniversary.
Niguel Shores is an active community, hosting numerous events and clubs throughout the year, making it the perfect neighborhood for people of all ages. Some of the clubs the neighborhood runs include: the Women's Club, Men's club, the Garden Club, the Golf club, the "Page Turners Book Club," and the "Really Serious Book Club." The community also runs numerous committees, like the Emergency Preparedness Committee, the Finance committee, and View Preservation Committee.
The various parts of Niguel Shores provide homes for all coastal living tastes. There are custom homes on the beachside of the community with panoramic ocean views with short walking distances to Strands. On the opposite side of the bridge where the Niguel Shores entrance is, there are both townhomes and single-family residences available. Many of Niguel Shores' homes for sale have been remodeled since their 1970s construction, but some originals can be found that offer the creative designer the opportunity to remodel.
Niguel Shores is located on the corner of Niguel and Pacific Coast Highway. It is a close driving distance to the 5 freeways, Dana Hills High School, Dana Point Harbor, Strands and Salt Creek Beaches, and Laguna Beach. Across the street are the Ritz Carlton Hotel and two stoplights away is the Monarch Beach Resort.
Inside scoop on Dana Point restaurants:
Niguel Shores is close to a few of my favorite restaurants, as well. Drive down Stonehill and you will find Casanova Ristorante, which is an incredible Italian restaurant that my family has frequented for over 15 years. I highly recommend the Rigatoni Mamma Rosa and their Tiramisu for dessert. Casanova's Tiramisu sets the benchmark that I measure all other Tiramisus against. They are well known for their Casanova Martini and their Chocolate Martini as well.
Just across the parking lot from Casanova is my favorite taco spot, Lupe's Mexican Eatery. The restaurant has taken the town by storm and it can be tough to find a spot to sit. But you'll find that the struggle is worth it once you try their tacos. I have yet to find a taco as flavorful as Lupe's on our side of the border. My favorite tacos are the Al Pastor and the Spicy Shrimp. On Taco Tuesday, their tacos are around $2.50, but the lines are crazy. I like to go either well before or after dinner time traffic arrives.
Another local favorite is I Love Bagels in the Ocean Ranch shopping center. They make one of the best bagels I have ever eaten. Sitting in this restaurant is a nostalgic experience for me since I have been eating there since my days in AYSO soccer. It was always a family tradition to eat there after a soccer or basketball game and the smell of the bagels connects me back to those times. I Love Bagels is usually the first place I stop when I get home from an out-of-town trip or before heading off to work or an early morning surf session. I like to keep it simple and get the honey wheat bagel with cream cheese and if I am feeling fancy, I will add Lox and avocado.
One of my favorite happy hour spots in Dana Point is Wind & Sea Restaurant in the harbor, Monday through Friday between 4 and 7 PM. They are famous for their Mai Tais (they have sold over 2.5 million of them) and their nachos, which are incredible. If you order the nachos, order them "dipping style," which means they bring the chips in a separate platter, keeping them crispy.
If you are looking for a Niguel Shores home for sale, you will be next to Southern California's finest restaurants, beaches, resorts, golf courses, and harbors. Niguel Shores' homes are the pinnacle of coastal living.
If you are interested in learning more about homes for sale in Niguel Shores or would like to know more about Dana Point, please reach out to us at the Jerri Davis group! We would love to assist you in finding your ideal home and provide you with local knowledge of the area.